---
A career diplomat specialising in policy, Estonian Ambassador to Japan Jaak Lensment has been a witness to the development and modernisation of Estonia over the past 25 years. He has had postings in Russia, the Netherlands and Austria, and has served his nation as ambassador to Belarus. Since arriving in Tokyo in 2014, he has played a key role in deepening the relationship between his nation and Japan. Ahead of his return home in November, Ambassador Lensment sat down with Eurobiz Japan to speak about Estonia's centenary of independence, the strengthening of ties between Estonia and Japan, and his nation's transformation into a digital society.
Could you tell me why this year is a special one for Estonia?
The Estonian state was established on the 24th of February 1918, with the declaration of the independence of the Republic of Estonia. Estonia was an independent state until the Soviet occupation in 1940. During the Second World War, Estonia was annexed by Germany, and then again by the Soviets in 1944. Independence was restored on 20 August 1991.
This year, we're celebrating our 100th anniversary. The celebratory programme began in April 2017 and continues through to February 2020, when we will commemorate 100 years since the signing of the peace treaty between Estonia and Soviet Russia. We're marking all the most important milestones in the development of Estonian statehood.
Celebrations in Japan began with an event in February: a concert in Suntory Hall with Maestro Gidon Kremer and his chamber orchestra Kremerata Baltica. It was attended by the Crown Prince and Crown Princess of Japan. Another big highlight will be the performance in late September of the Estonian National Male Choir and the NHK Symphony Orchestra of the works of Jean Sibelius in Tokyo's NHK Hall. Paavo Järvi, the chief conductor of the NHK Symphony Orchestra, is Estonian. Of course, there are other events as well.
How is Estonia being promoted as a tourist destination in Japan?
Since 2010, the number of Japanese people visiting Estonia has almost quadrupled: there were 28,000 visitors in 2017. There is a lot to attract Japanese people to Estonia: nature, food, spas and festivals. And the main attraction is the 600-year old town of Tallinn. I'm very glad that Japanese tourists are discovering Estonia.
As we're celebrating 100 years of Estonia, 2018 is an excellent year to visit. And next year, we will be celebrating 150 years of the Estonian Song Festival tradition. This is a big event that occurs every five years, with a choir of 35,000 singers. Nationally, it's very important, and it's getting more and more popular internationally as well.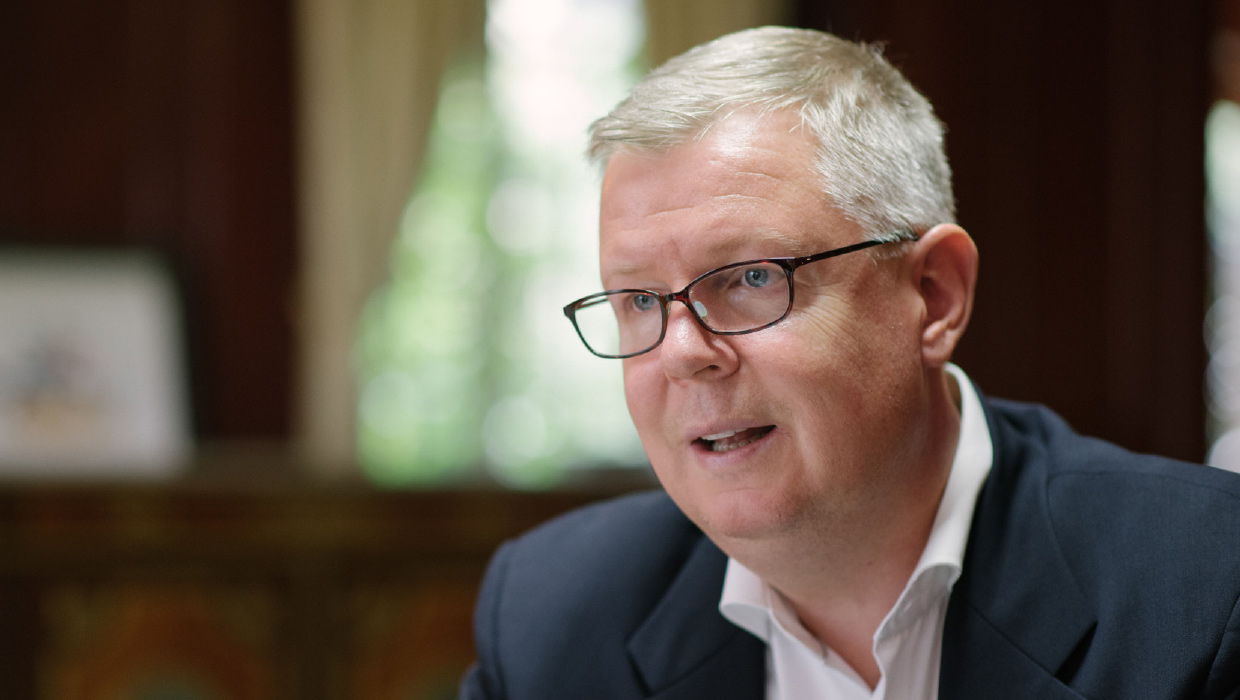 What are some recent milestones in the relationship between Estonia and Japan?
One of the highlights was Prime Minister [Shinzo] Abe's visit to Tallinn in January. It was a really important achievement, and a sign that the relations between Estonia and Japan have grown remarkably. It was a breakthrough in our relations and shows that we are on Japan's map.
Another achievement is the agreement on the avoidance of double taxation, which entered into force this month. We hope this will develop investment between Japan and Estonia and increase economic exchange.
I'm also happy that the EU–Japan Economic Partnership Agreement was completed last year, during Estonia's presidency of the EU. We're very proud, and we expect the agreement to boost economic relations between our two countries and the EU in general. That's where we're most optimistic.
What are some of the biggest areas of cooperation between Estonia and Japan?
We've been cooperating in the service sector for a long time, and have old-economy trade as well, exporting food and timber. But we are oriented toward cooperating more in the fields of ICT [information and communication technology] and cyber.
Estonia and Japan both understand the importance of cyber-defence, and cooperation in this field needs to be increased both bilaterally as well as within NATO. This year, Japan became a contributing partner to the NATO Cooperative Cyber Defence Centre of Excellence, which is based in Tallinn. We already have very good bilateral cooperation in high-level information technology and cyber-defence and are equal partners in these areas.
We are building a digital society in Estonia, and we are seeing that it is very useful from the point of view of our citizens. This integration of digital technology across many aspects of Estonians' lives was interesting for the Japanese business delegation that visited Tallinn in January with Prime Minister Abe. Japan has a similar programme, My Number, which was partly inspired by our system, and we exchanged information about our experience in this area.
Could you tell me more about Estonia's digital society?
We had no internet in Estonia 25 years ago, and no digital data was collected on citizens. Step by step, starting in 1999, we introduced e-solutions, first with e-governance and digital ID cards. Today, most public services in Estonia are digital and online; I never have to go to the tax office, for example, as 98% to 99% of tax declarations are available in digital form. The system is very simple: my father is 82, and he can manage it easily.
E-residency is one solution we've pioneered that we'd like to share with Japan. This programme gives foreigners a digital card almost identical to the Estonian national ID card. E-residency is a way for you to identify yourself as being in the EU's digital society. Currently, the main purpose of e-residency is for people to establish a company in the EU. We have approximately 45,000 e-residents — some 2,200 of whom are from Japan — connected to the development of start-ups in Estonia. And they can actually manage and run these companies from Japan.
As a citizen, I'm amazed by the changes. We are a small nation, so we have to be very flexible. We had an old, bureaucratic tradition, and we introduced a new tradition. When I joined the foreign service 25 years ago, my request for a typewriter was declined and I was forced to learn about computers. Now, the government in Estonia is paperless and 99% online. The combination of public and private services in this form is really amazing, a really good thing for society.
03.10.2018